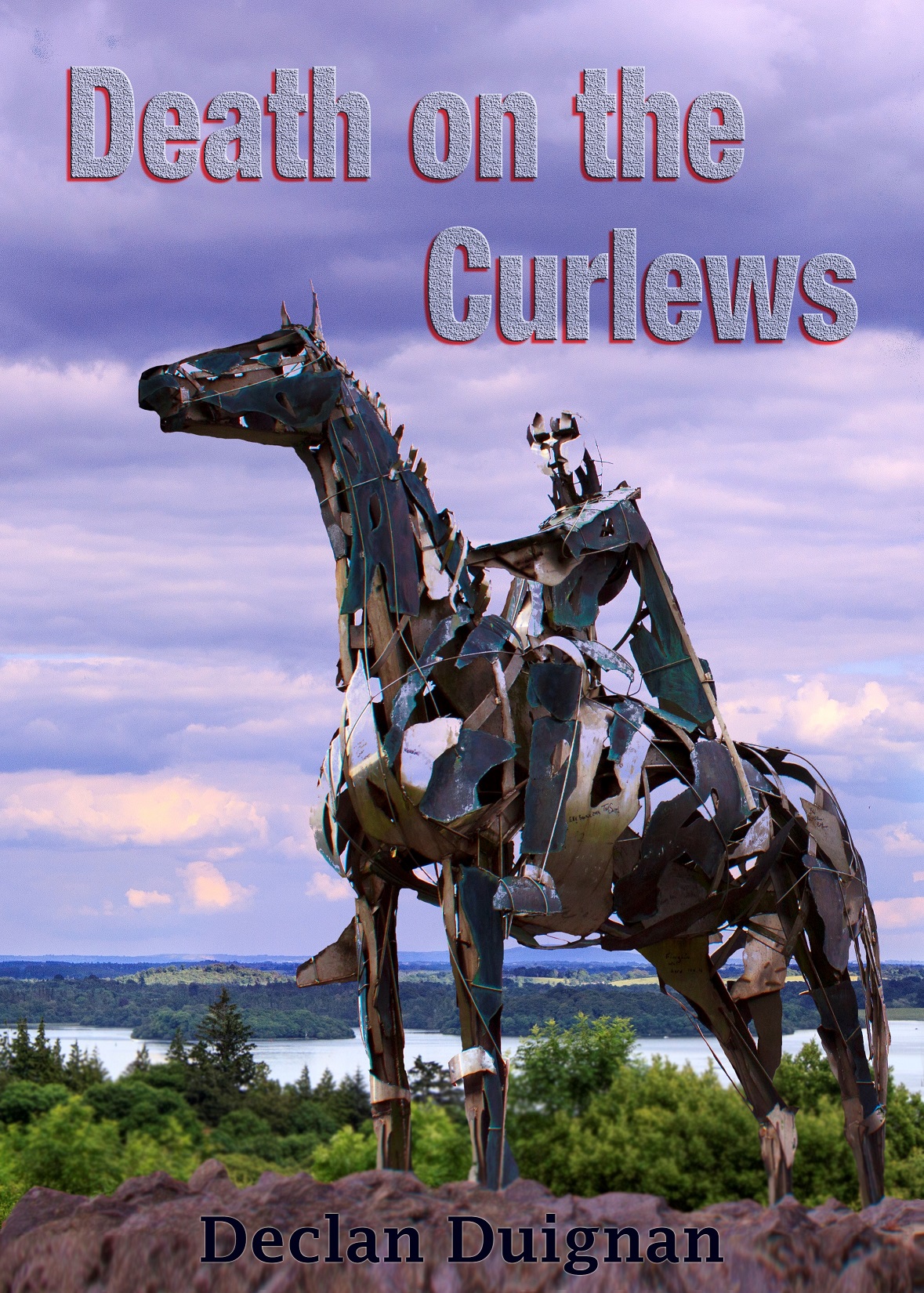 Death on the Curlews
A novel by Declan Duignan
A fishing holiday on Lough Arrow outside of Boyle turns into a murder investigation. A car crash attracts the attention of a retired Irish Army special forces officer. Pat Farrell starts to dig deep into a Billion euro financial scam, which takes him from his holiday home overlooking beautiful Lough Key, to many parts of Europe to unravel a sophisticated scam.
He slowly starts to fall for the widow of the murder victim, while trying to catch her husband's killer.
Book is available to buy in Paperback, and ebook from Amazon.co.uk.
It is also available in Apple iBook, Barnes and Noble, and all good online stores.
www.amazon.co.uk/Death-Curlews-Declan-Duignan-ebook/dp/B014729EJE/ref=cm_sw_em_r_dpod_vg5Ywb1CMV54D_lm
Excerpt:

This software is state of the art stuff; whoever installed this is pretty up to date on spying. Government services would be using this,' he added.
'This software was installed by a remote installation, and it has a number of features. It can track the phone's movements, just like a GPS, and give a detailed log to the installer's computer. It can monitor all calls, texts, and emails and again send the data in real time to a remote computer'. But, he continued 'The real masterpiece in this mobile is the ability to transmit signals to another unit. Where did you find this mobile?'
Now, as I said, Gerry can talk the hind legs off a cat when he has his teeth in something. All this information came out in one sentence. I told him about the crash a few days earlier and finding the mobile beside the car. He listened intently and when I had finished the story he sat looking at the table.
'One thing strikes me' says Gerry 'that look of fear you mentioned could mean that he had lost control over the car.'
'Let's say that he intended to kill himself, his look would be more of determination than fear' said Jim.
'I think we have here a piece of equipment that could override the car's control and the victim couldn't do a thing about it,' says Gerry.
'We need to find out why, but we need someone to pay the bills. This is either political, or about a lot of money or both, so we should find someone to stake us' says Jim. This type of investigation is normally done by Jim, and I run the security side of the business. But because I was on the scene it is decided that I will lead the investigation, delegating as much as possible.
Jim set down the process that should be followed.
Acquire as much information as possible on the deceased and his family. Include where he worked, his friends, work colleagues, his financial status.
Meet with his widow, and return the phone, less the offending software. If possible try to get her to agree to hire us as investigators.
'Try to get possession of the car so we can check if it was tampered with. The Garda crash and forensic team should be finished with it by now.'